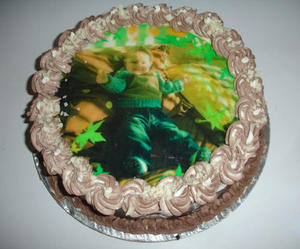 Own cakepicture
We print your picture on a eatable paper based on potato starch.

The picture must be at least 800 x 600 px.

The picture uploaded by this order.

You should have your own cake picture in the
same form that the image is (rectangular).
If you want the picture round, please wrote it
of the order.